Ciaran McConnell
Commercial Litigation
Chambers | Legal 500
Ciaran heads the Litigation and Dispute Resolution Team in Belfast.
With over 25 years' experience in general litigation and dispute resolution, Ciaran handles a diverse range of litigation for both private and commercial clients, including contractual disputes, professional and clinical negligence, contentious probate, land and boundary disputes and commercial debt recovery. He oversees the expanding Education Law, Immigration Law and Public Law Teams and has advised employers in relation to the defence of Health and Safety and other Regulatory prosecutions
He is responsible for the firm's IT and for the growing number of IT related legal enquiries.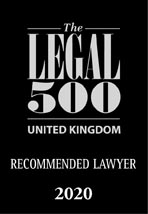 Ciaran McConnell's latest article
How insurance can insulate you from legal costs
Starting and indeed running a business can be both rewarding and challenging in these uncertain times. There are many legal and other pitfalls that can beset a growing business, including non-payment...