Catherine Cooney
Corporate, Commercial & Charity
Chambers 2018
Catherine is an experienced lawyer specialising in corporate, commercial and charity law. She worked in a city centre law firm from 2008 and joined Worthingtons as a Partner in 2018. She represents companies, charities, social enterprises, housing associations, local authorities and schools. Catherine advises charity trustees, company directors and committee members and supports their senior management teams. She advises business owners in all matters including shareholder arrangements and investor agreements, setting up a company, restructuring, contracts and buying and selling businesses.
Publications
Catherine contributes regularly to the Worthingtons' client newsletter and writes articles for publication on the firm's website, as well as in the Belfast Telegraph newspaper.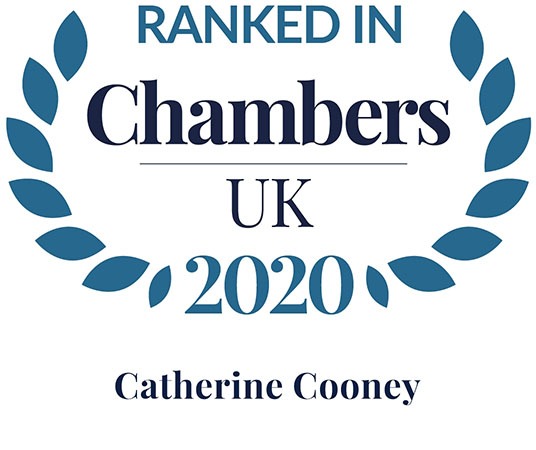 Catherine has an excellent reputation for her comprehensive expertise in charity law with a high level of technical knowledge.
Career Highlights
Successful charity registration appeal on behalf of Northern Ireland Co-Ownership Housing Association
Rebranding of Audiences Northern Ireland to Thrive Audience Development and NIAMH group to Inspire Wellbeing
Merger of Filor and Flax Housing Association into North Belfast Housing Association
Drafting and negotiating a complex shareholder/investor agreement to set up a new brewery
Cross jurisdictional legal support to lawyers acting on behalf of English and ROI based charities delivering services in Northern Ireland
First charity registration of a board of education in Northern Ireland
Catherine Cooney's latest article
Is it possible to Brexit proof your business?
Following an historic vote by MPs last week to take control of parliamentary business and block a no-deal Brexit, many commentators have reported that the latest economic health check suggests the...